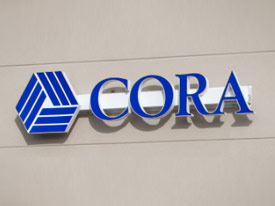 Hours of Operation:
| | |
| --- | --- |
| Thursday | 8:00 AM- 5:30 PM |
Request Appointment

Request an appointment with this clinic location.
Survey:

Provide feedback about your experiences at this clinic location.
Referrals:

Refer a patient using the RapidReferral service.
Services:

We offer rehabilitation programs for post-op recovery, seniors, work injuries, and sports injury recovery.
54 S Saginaw St.
Lapeer, MI 48446
Phone: (810) 667-1962

Fax: (810) 667-9350
A leader in physical therapy and occupational therapy. CORA Lapeer is located in our Michigan Region and can be found on the west side of Lake Nepessing Road one quarter mile north of I-69.
Services Offered:
| | |
| --- | --- |
| | Post-Surgery Rehabilitation |
| | Senior Rehabilitation Programs |
| | Work Injury Rehabilitation |
| | Anodyne |
| | Back Stabilization |
| | Balance Training |
| | Hand Therapy |
| | Neurological Rehabilitation |
| | Orthopedic Rehabilitation |
| | Pain Management |
| | Pediatric Therapy |
| | Physical Therapy |
| | Wii-Hab |